I remember the time, decades ago, when I was looking for my first IT job. It was a different world, a world without all the information sources now available, where it was much harder to create contact networks or learn about anything in general without modern tools like the internet. I was studying computer science, but I didn't really know how I could apply the knowledge I was accumulating to the real world and matching the theoretical skills to real advertised jobs was hard.
Since I started with Maximo here in Australia and after having the chance to interview several candidates for work opportunities, I noticed that we don't get people fresh from Uni to apply to open job ads, even when we specifically advertise graduate roles with no previous experience required.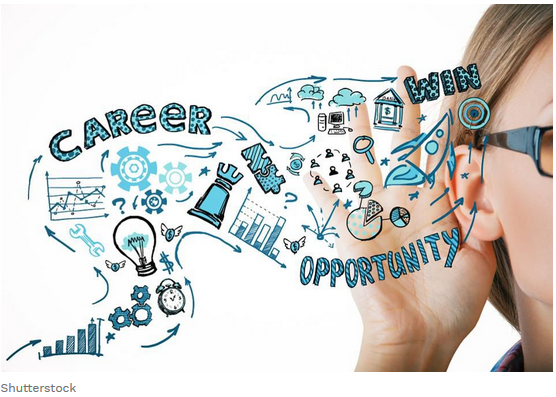 Why is that the case?
I have a few ideas as to why this might be happening but the main one is related to 'visibility', similar to what happened to me years ago, but different. Similar because it is not easy for young professionals to get to know Maximo but different because I think the information out there about the product is lost in a sea of data mixed with thousands of other options, making it very hard to connect students with the possibilities of Maximo.
Firstly, IBM Maximo is a bit hidden being an enterprise product. It is not available to every common person like other everyday products such as mobile apps, desktop software or websites. It is understandable that its existence will remain hidden unless you have some access to the internals of a business that uses the system.
Adding to this, Maximo is not something you can learn as a subject at Uni and when you hear about Maximo Asset Management, it is usually from a functional point of view hiding all the technologies behind the product.
So for these reasons, I think it is not unreasonable to conclude that new IT people won't be able to match their skills with the requirements to be a Maximo technical consultant. They will most probably never even know that there is a product out there called Maximo that can help them with fulfilling their career goals.
Whatever the reason, the reality is that young people without experience are totally missing from Maximo interviews unless we contact universities directly and generate the connection ourselves. This is shame as there are people who can get the most out of working with a product like Maximo from the very beginning. Not only does Maximo allow them to grow in so many ways, it can help them to open doors in a variety of fields, to take their careers wherever they want.
So here I have created a summary which incorporates a few technologies behind Maximo, in the hope that someone will read this and consider finding a place in our Maximo community. Which for me has been a rewarding one.
IBM Maximo in a nutshell
Maximo, with all its associated components and add ons, allows professionals to explore and grow in different areas like mobile solutions, database administration/tuning, network configuration/security, server administration, system integration, application servers, automated testing, etc. Let's review them and see what is behind some of these possibilities.
As we are talking about software, we have to start mentioning the main software development tools we use everyday. The core product is based on Java but several components can be developed using Jython with a very flexible and powerful framework but there are other relevant skills needed almost daily like SQL, Javascript and XML editing that will keep you entertained and learning all the time while you work. If someone enjoys development work, that can be found in Maximo for sure.
The tools mentioned before, in combination with Maximo proprietary application designing tools, the extended use of version control tools like SVN and the opportunity to be part of development teams in both Agile and Waterfall models gives the developer all the options that can be found out there with any other product on the market.
In between pure technical and fully functional work there are a set of tools that will allow you to deliver solutions to the clients through the application of your logical and technical skills. For example, Maximo includes a tool to design workflow processes with a graphical interface that provides all the tools needed to satisfy even the most complex requirements. There's also a framework that allows different methods of integration with external system, with tools to publish and receive information in different ways through database connection, web services, etc.
There's more…
Reporting is a big part of Maximo, from design to deployment, there is a lot of work that can be done in this area, with BIRT and Cognos being the main tools used and the SQL skills developed performing this work. An IT professional can gain a lot of knowledge that will be used during their entire career.
IT Mobility is key for several companies and opportunities to develop mobile applications are also available with Maximo. For example Maximo Anywhere provides a development environment within Eclipse that will challenge every technical person and provides all the tools needed to develop all customisation to tailor the product to the client's needs.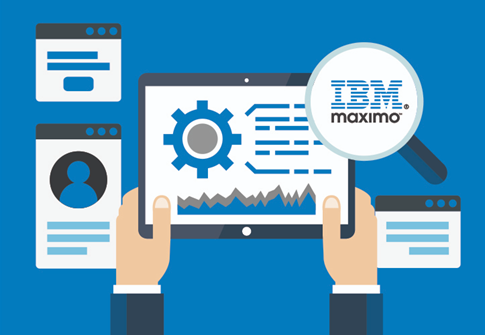 Maximo works with databases like DB2, Oracle and SQL Server, so it is a given that IT professionals will learn the differences between those systems and learn about configuration and tuning. You will use several methods to connect, manage and query these databases and all this knowledge can be applied in all sorts of products and areas, not just Maximo.
The system changes and evolves everyday, under IBM the growth of Maximo is constant, as an example, lately we see more AI and IoT incorporated to the solution.
Cloud is getting big now, so a Maximo technical professional might find himself deploying new servers in the cloud for Maximo and configuring VPN secure tunnels or configuring high availability solutions and disaster resilient architectures. Possibilities to work with private and public clouds are highly likely and it might interest a lot of people.
How does this benefit you?
With experience it is possible to go even higher, designing new solutions for clients, catering to different needs and a number of users, as well as being provided with the opportunity to create complex deployments involving clusters of application servers and databases. All of these will be very attracting working options for experienced consultants.
Adding to all these possibilities mentioned so far, it is common for technical consultants to evolve into functional roles or architecture design roles, that will add new layers of expertise and possibilities to any career.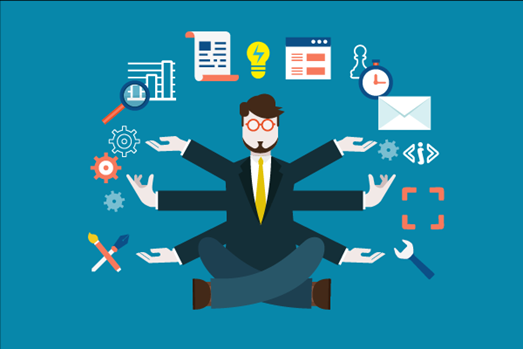 To summarise, within Maximo, you get to choose to became an expert on all the available tools or you can focus yourself on a particular set, or you can change your profile and lean to different areas of interest without having to change the product you are working on.
And finally, working with Maximo is not only rewarding from a technical point of view, as you can see on my LinkedIn profile, I have gained experience in different industries like airports, roads and tunnels, food and beverage production, defence and munitions, desalination, mining, ports, energy, gas, water, theme parks, scientific research and pharmaceuticals. The point is that you get to learn a lot about a lot of businesses and some of the experiences that come with the jobs, like working offshore on a big boat for a few days, helping NASA to maintain ground control operations, working or even assisting with Antarctica exploration efforts, can create memories for life!
Maximo is everywhere and is worth giving try and I would really like to see more young people having a go at it.
Did I mention that the pay is generally pretty good too? 🙂
If this sounds like an interesting career pathway for you, take the first step today and express your interest on the BPD Zenith careers page.