1. What is your position at BPD Zenith?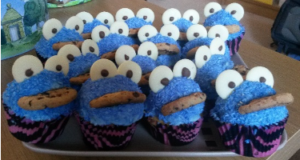 "I'm a developer at BPD working out of the Carlisle office (and currently my kitchen). This means I get to work on delivering client work packages from transformational Maximo upgrades, to smaller incremental changes.
In addition, I occasionally keep the office fed with excellent home baking."
2. What led you to choose this career path? What alternative career path would you have chosen and why?
"Previously in my career I've been more focussed on the functional elements of systems and was a business/systems analyst for around 13years. During this period, I enjoyed designing IT solutions to business problems and was first introduced to Maximo/BPD Zenith when I moved down south for a new job. On the first day, I then found out that the system was supported from the very place I had just moved away from…
I then decided that rather than just designing solutions, why not move into a role where you can both design solutions and build them. At that point we also had a new arrival to the family and decided that Cumbria was the place for her to grow up.
Other career paths… hmmmm. I can honestly say that I have never really chosen a career, I've just enjoyed what I have been doing & refined out the bits I don't like 😊 I suppose the only other career I could have had would have been athletics, specifically hammer throwing, where I was once an 'athlete with Olympic potential!'"
3. Which part of your job do you most enjoy?
"Definitely the designing of solutions and also the problem solving involved with being a developer. During lockdown I think my wife has realised how much problem solving goes on in a developer role.
Occasionally there are challenges when the system doesn't do something that you were expecting it to do (normally a simple change), but when you work out a solution it is really rewarding."
4. What do you like about working at BPD Zenith?
"BPD has almost a family atmosphere in the office (without the falling outs) with plenty of experience in Maximo and the associated product suites. This means that if you hit an issue with anything there is normally always someone there how has hit it before and can help out.
With the wide client base, it is also enlightening to get exposure to different industries and the challenges they face utilising the same system."
5. What are the values that drive you?
"There are 3 main values that drive me at work and these are:
Taking pride in your work

Making sure that the client gets value for money in what they are requesting

Delivering to timescales
Luckily these values are all values that BPD share, so it is a pretty good match."
6. What do you enjoy doing when you are not working?
"When I'm not at work, I'm mostly taken up with entertaining my 2 year old which currently involves endless reading the same books and playing with Play-Doh. When the weather is agreeable the family are normally outdoors somewhere in the Lake District, either by a lake or on top of a fell."
7. What's a work-related accomplishment you're really proud of?
"During the first year at BPD I was tasked with upgrading a client from 7.5 to 7.6.1.1, with the removal of some legacy functionality and implementation of some new features. This was delivered ahead of time and budget despite some last-minute changes to project timelines and resulted in a very happy client."
8. What's your favourite way to unwind after a busy day?
"Playing with the little one is a great way to unwind after a day at work, and once she is to bed there is always beer or the rum collection…"
9. What would we most likely find you doing on the weekend?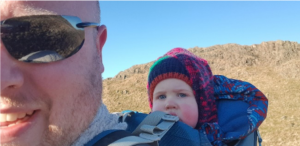 "If the weather's not too unpleasant you will normally find me on top of a fell or somewhere else in the Lake District. We are also finding that we made a mistake when Abs was younger, in that we focussed on climbing the smaller fells to make sure she wasn't out for too long. This has now backfired, as we mainly have the larger fells left and she is getting heavier…"