1. What is your position at BPD Zenith?
I'm currently a Senior Consultant at BPD Zenith but also do a lot of work as an Engineer.
2. What led you to choose this career path? What alternative career path would you have chosen and why?
I've always been interested in electronics, mechanical engineering and how things work, at some point this led me to computers and programming. Be it electronic, mechanical or programming, I like making things to do things, this could be in the form of making a circuit to perform a function, something Mechanical (I like Steam Trains) or writing code to perform a task.
An alternative career path I think I would find interesting is Robotics, this would combine everything I'm interested in, Electronics, Mechanical Engineering and Programming, it's something I've spent some time playing around with as a hobby. I'd also like to learn how to machine metal (Lathes, Milling etc).
3. Which part of your job do you most enjoy?
My favourite part of the job is working with clients. I like to understand the requirement / problem and come up with the best solution possible within the Maximo framework (or not if for some reason Maximo is not the right fit). Ideally, I then put my Engineer hat on and build the solution performing both the Consulting and Engineering roles within BPD.
4. What do you like about working at BPD Zenith?
I like the people; BPD has many years of experience in Maximo and everyone has their strengths within the product. At BPD people can always ask for help, there is nearly always someone who has come across that problem before or have a slightly different way of looking at things.
Everyone at BPD is willing to help everyone else and this is completely supported by BPD.
5. What are the values that drive you?
I always want to deliver the right solution to the client and for the client to be happy with that solution.
I want to make Maximo as user friendly and efficient for the end user as possible.
I want the client to achieve value from Maximo, this may be as simple as saving an hour from someone's day by developing a report / improving a process, to implementing a more robust process for shipment tracking therefore preventing items from going missing and providing an audit trail for an item.
This all boils down to me wanting to deliver the best solution I can and for the client to receive the maximum benefit from that solution and Maximo.
I also like to make certain I am available to help others / provide advice when needed.
6. What do you enjoy doing when you are not working?
I enjoy walking the dogs, playing computer games and more recently I'm having a go with FPV Drones. I also try to take advantage of living near the lake district and get out on the fells now and again.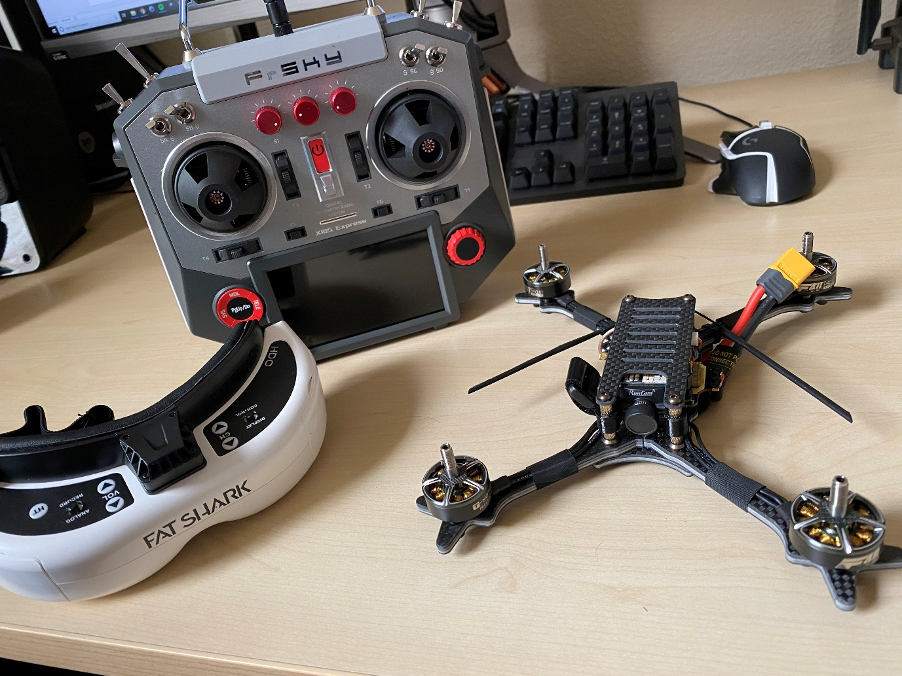 7. What's a work-related accomplishment you're really proud of?
When I first started at BPD Zenith in 2008 one of my first tasks was to create a Manifesting solution within Maximo for our Oil and Gas clients, this solution has changed over the years and has been enhanced but is now also an installable addon that clients can purchase. This single Manifesting solution is now installed for many clients and remains in use by the original client it was developed for in 2008.
My favourite accomplishment is when a client wants to work with me again and trusts that I will deliver the solution they need. This for me is the confirmation that I and BPD are doing something right.
8. What's your favourite way to unwind after a busy day?
Go out with the dogs, play computer games, read, watch a new series on TV.
9. What would we most likely find you doing on the weekend?
Walking the dogs, playing computer games, visiting friends / family. Sometimes I'll try and cook something I haven't tried before / complex, plenty of time on a weekend and can always bin it and go out for food if it all goes wrong.