It's challenging to keep up with technology and we understand from a customer perspective it's much harder to keep up with consistent upgrades and technological changes. But it's good to see Maximo journey from client server platform (MX4) to Web Application(MX6) and now to OpenShift (Maximo 8.x)
I would say the latest v8.x version is the first major technical upgrade in Maximo since v6. For the last 10 years the Maximo platform has been consistent with OS, Application server and DB components
Over the last couple of months I have started exploring Maximo Application Suite (MAS) v8.5 & v8.6 Installations on various cloud platforms (IBM, Azure etc.) with different products/components combinations to understand the installation process and complexities. Once successful we moved to upgrading MAS 8.5 to 8.6. In recent days we have successfully migrated one of our existing MaxiCloud Managed Services clients from MX 7.6 to MAS 8.6 as a POC.
A transition to MAS is not a straight forward process with complex installation steps and configuration understanding, but once on the platform we feel management of Maximo will be much smoother. This is a significant transformation for the product and I am sure relief to many. Currently BPD are working with number of our customers to help them on this migration journey and looking forward to see many of our clients making the move during the early parts of 2022.
If any Maximo clients out there would like to know more or require help to understand a transition to MAS or discuss the various challenges reach out we are here to help. Click below to get in touch.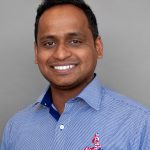 Vinod Nallaparaju
Vinod Nallaparaju is a Business Development Manager for the BPD Zenith APAC Team