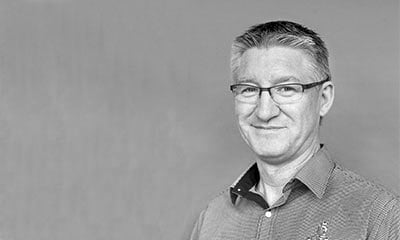 Tell me a bit about yourself? What do you do at BPD Zenith.
As CEO-Asia Pacific for BPD Zenith, my role is primarily focused on ensuring we deliver innovative solutions that meet our customers' requirements. This means engaging with our customers to understand their needs and working with the BPD team to ensure we deliver a quality service that meets or exceeds expectations. The role encompasses all of Asia, so there's a bit of travel involved. I enjoy meeting new people, getting to know them and delivering what we promise.
Update: Recently Graeme has moved in to the role of Chief Marketing Office and Strategic Sales for BPD Zenith,
Share a time where you supported and nurtured or shared your knowledge and expertise with the Maximo Community?
I've spent a lot of time over the years demonstrating and informing customers of the potential of Maximo. This has included running and supporting various Maximo User Groups, but also presenting at conferences across the globe. It's great when you hear "So Maximo can do that? I never knew…." – that means we are delivering value as a trusted advisor to the customer, and it's a buzz to know they have progressed on their asset management journey.
What does being an IBM Champion 2022 mean to you?
It's a recognition of the 26 years I have spent in the Maximo community guiding and assisting Clients get the best out of the Maximo product. It's great to be recognized for this effort as I really get a kick out of helping our customers get the best from their investment, and the IBM Champion status just backs up this commitment.
Congratulations Graeme Sharp on being awarded IBM Champion for the 4th year running!

If you would like to connect with Graeme you can find him on LinkedIn.

Emanuela Bryant
Emanuela Bryant is the Asia Pacific Marketing Coordinator.