BPD Zenith is a proud supplier of IBM Maximo CAFM software on Crown Commercial Service's (CCS) Lot 2: Cloud Software G-Cloud 12 framework.

What is G-Cloud 12?
G-Cloud 12 is a pre-approved UK Government purchasing framework that enables public sector organisations to compare and procure solutions through its Digital Marketplace.
Why does G-Cloud exist?
Normally, public sector organisations face strict procurement regulations. G-Cloud enables them to access cloud services quicker and cheaper than the traditional tender route, therefore helping them to provide better value and service to the taxpayer.
Cloud-based services offer public sector organisations of all sizes the opportunity to exploit new cloud-based information technology delivery models to transform the delivery of public sector services.
Public sector organisations need an effective means by which they can purchase innovative cloud offerings for organisations of all sizes. Often these vendors are excluded from the larger procurement frameworks through which major System Integrators provide their services.
G-Cloud does not require long, drawn-out and expensive procurement processes. Instead, G-Cloud offers an accelerated procurement model for pre-approved solutions. Local government organisations can evaluate solutions such as BPD MaxiCloud and LoveYourAsset, pilot them and bring them into real usage rapidly and cost-effectively – with a lower risk of failure.
G-Cloud helps organisations to be transparent and auditable.
BPD Zenith Enterprise Asset Management Solutions in the Digital Marketplace
BPD Zenith has defined and listed several Enterprise Asset Management solutions based upon IBM Maximo for G-Cloud on the Digital Marketplace. The Digital Marketplace itself is an open catalogue of pre-defined cloud services.
The BPD Zenith solution listing includes a description of the service as well as a rate card for consultancy. Public Sector customers can directly engage with BPD experts quickly through the framework who then assist the public sector customer in ensuring fit to requirements. The consultants can explain standard functionality and define configurations that may enhance the solution as it is brought into production.
Reasons to purchase BPD Zenith Solutions Through G-Cloud
Those looking for CAFM and EAM software can find MaxiCloud by BPD Zenith as part of Lot 2: Cloud Software (SaaS). All vendors are pre-qualified by CCS for buyer peace of mind, and solutions can be filtered using different criteria.
BPD CAFM solutions can be purchased at less cost and with less lead time than through a tendered procurement route.
Public sector customers can commence Asset Management projects quicker. This allows validation of their value sooner, to further expand their use.
With pre-defined solutions, the projects themselves inherently have less risk than if they were procured via alternative procurement methods.
BPD Zenith is a leading global provider of IBM Maximo Asset Management solutions
BPD's MaxiCloud software is relied upon by NHS Trusts, Service Providers and FM organisations.
BPD's solutions are integrated with BIM, SFG20 industry standards and HTM schedules.
BPD Zenith is a Platinum Accredited IBM Business Partner
Quick contracting and installation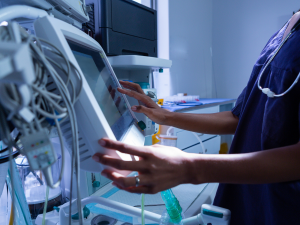 Click on any of the links below for further information:
BPD Zenith Digital Marketplace Sales – sales.uk@bpdzenith.com
G-Cloud 12 – Digital Marketplace – https://www.digitalmarketplace.service.gov.uk/
BPD on G-Cloud Listing – https://www.digitalmarketplace.service.gov.uk/g-cloud/supplier/702981
More from BPD on Maximo Healthcare – https://www.bpdzenith.com/ibm-maximo-solutions/industry/maximo-eam-for-nhs-healthcare/
Helen Fisher
As the Marketing Manager at BPD Zenith, I enjoy sharing IBM Maximo stories and being an active member of the user community. I am particularly interested in asset management beyond traditional maintenance - integrating Business Intelligence, Asset Performance Management, the Internet of Things (IoT) and Asset Health... exciting stuff! The Business Development element focuses on Oil & Gas and asset health monitoring across all other asset intensive industries, helping BPD continue the momentum in this space. I would love to chat more about how I can help you and your business. In my spare time, I love spending time with the family, cooking, running, yoga, travelling and music.