The construction industry faces a wave of disruption as the use of data is changing not only the way buildings are built, but the way they are monitored and maintained throughout their lifecycle. One such area of digital transformation is known as BIM or Building Information Modelling.
What is BIM?
BIM is the first truly global digital construction technology and will soon be deployed in every country in the world. As a digital representation of the physical and functional characteristics of a built asset (buildings, bridges, roads, track etc.), BIM is a 'game changer'. BIM involves capturing and delivering information generated throughout the lifecycle of a facility in a 3D model. This benefits architecture, engineering, and construction (AEC) professionals with the insight and tools to more effectively and efficiently plan, design, construct, and manage buildings and infrastructure.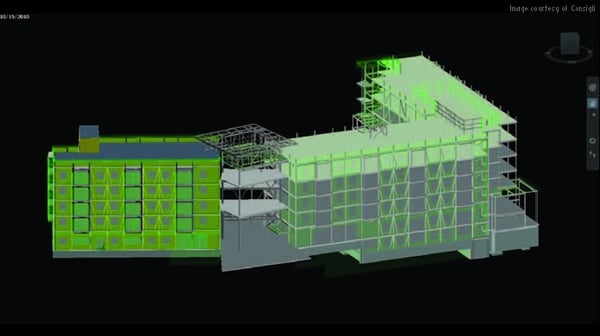 In several countries, it is already mandatory to use BIM during the design and construction phases to ensure a complete and efficient handover to the building operation.
So, what can BIM offer?
Opportunities, for sure. BIM is much more than a 3D CAD drawing. BIM brings together all of the information about every component of a built asset, in a single place. With better collaboration between different stakeholders and end-users, you can make better, more informed decisions sooner in the process.
For example, maintenance strategy can be incorporated into the design of the building to ensure proper access to assets for engineers. Another example would be FM staff becoming familiar with a complex building layout before setting foot on the premises, or understanding how to access a difficult or hazardous space. Energy and HSE factors can also be improved.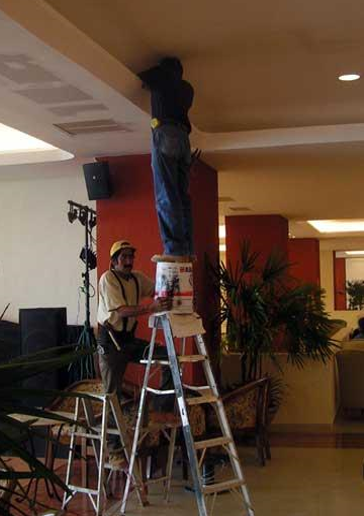 How does BIM interact with Maximo?
As constructors, you have the data in your hands (BIM) ready for the maintainers (Maximo) as soon as the project is handed over. Having details such as geometry, materials used, and manufacturer's details at the time that a building is initially commissioned is an exciting proposition for FM. The process of manually entering this information into Maximo can be costly and time consuming.
The BIM Maximo offering includes: COBie data import, 3D BIM viewer and Maximo extensions for BIM data. It allows for the BIM model in the form of a COBie spreadsheet to be imported into Maximo locations, assets, systems and classifications. This significantly reduces the time it takes to populate the asset register – from many months, to days!


Once the data is imported, a 3D visualization of the full building model is generated using Autodesk's Forge viewer (YouBIM also has an integration). This enables users to find assets and understand systems. For example, technicians can effectively identify assets and perform their work, and respond faster to reactive maintenance requests. Meanwhile, space managers can perform more accurate space planning with access to detailed floor plans.
Finally, the data, with any changes made during operations may be exported to update the model for a renovation project, or for use in other tools.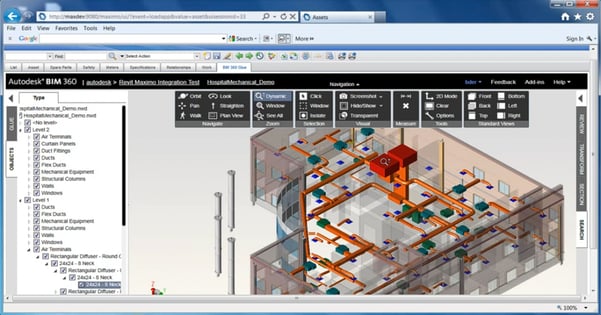 How can you get started?
The Maximo 7.6.0.6 Feature Pack supports integration with BIM out of the box. Feature packs are an excellent addition to 7.6, continuously delivering a better asset management experience.
If you're on an earlier version (7.5 upwards), you can download the extension from the Maximo Content Library pages. Note that this was previously called the ISM Library. I recently read a good blog post on some lessons learned from downloading the BIM extension – let's not reinvent the wheel!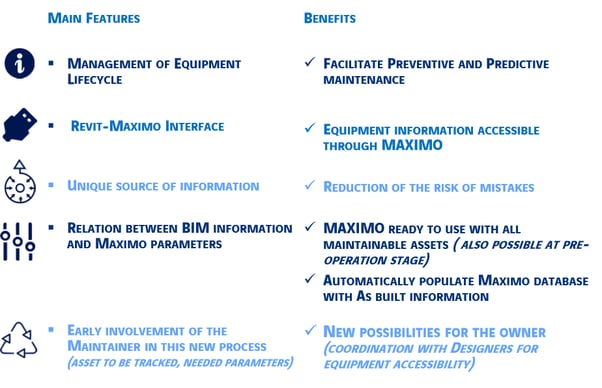 BIM as business as usual?
In a world that collects and is powered by data, it is the lifeblood of your business. How you use it makes all the difference. We can no longer just think about individual buildings or assets. No longer can we be constrained by just thinking about design and construction. Everything is becoming connected. We must focus on the wider built environment and how we share and use information on just about everything. BIM as BAU may not be quite as far away as you think!
Helen Fisher
As the Marketing Manager at BPD Zenith, I enjoy sharing IBM Maximo stories and being an active member of the user community. I am particularly interested in asset management beyond traditional maintenance - integrating Business Intelligence, Asset Performance Management, the Internet of Things (IoT) and Asset Health... exciting stuff! The Business Development element focuses on Oil & Gas and asset health monitoring across all other asset intensive industries, helping BPD continue the momentum in this space. I would love to chat more about how I can help you and your business. In my spare time, I love spending time with the family, cooking, running, yoga, travelling and music.