'Through Life Asset Management' – the term used by Chief Defence Logistic and Support (CDLS), Lt Gen Richard Wardlaw to define the future direction of asset management in the defence sector.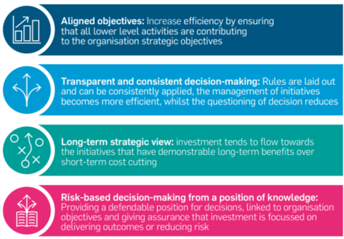 There is currently a great motivation across many MOD organisations to modernise Defence assets. The Defence Infrastructure Organisation (DIO) are already well on its way to applying asset management to the Defence Estate assets, along with the Submarine Delivery Agency (SDA) which is doing the same, streamlining their Infrastructure and Equipment assets…

so what is driving the change?
Complex asset management requirements: Defence assets can be highly complex, expensive, and require specialised maintenance and support. As a result, the defence industry faces unique asset management requirements, such as managing the lifecycle of highly technical equipment and maintaining readiness for deployment.

Data management and analysis: The defence industry generates vast amounts of data from a variety of sources, including equipment sensors, logistics systems, and operational systems. This data needs to be collected, managed, and analysed effectively in order to support asset management decisions and improve operational effectiveness.

Cybersecurity: The defence industry is a high-priority target for cyberattacks, which can compromise the security and functionality of critical assets. Asset management systems must be designed with cybersecurity in mind and be able to detect and respond to threats quickly and effectively.

Budget constraints: Defence agencies face pressure to manage their assets efficiently and effectively within constrained budgets. This can require trade-offs between investing in new equipment, maintaining existing assets, and retiring outdated equipment.

Regulatory compliance: The defence industry is subject to a variety of regulations, including security clearances, environmental regulations, and safety standards. Asset management systems must be designed to ensure compliance with these regulations while still meeting operational requirements.

Talent management: The defence industry relies on highly skilled personnel to manage and maintain complex assets. As the workforce ages and retires, there is a growing need to attract and retain new talent with the necessary technical skills and experience.

Supply chain disruptions: Supply chain disruptions can have serious consequences in the defence industry, as delays or shortages of critical components can impact delivery schedules and put national security at risk. Suppliers must have contingency plans in place to deal with unexpected disruptions, such as alternative sourcing options or buffer stock.

Ethical concerns: The defence industry is increasingly focused on ethical concerns, such as human rights and environmental sustainability. Suppliers must ensure that their operations and products are in line with ethical standards, and may need to undergo ethical audits or provide evidence of compliance with ethical codes of conduct.

Obsolescence: Defence support processes can often be convoluted and 'single service' resulting in non-integration and consequential inefficiencies can occur. Support information services can be complex, expensive, vulnerable and are becoming obsolete. In other instances, data generated via analogue applications are often of lower quality and can lead to inadequately managed information and contribute towards inefficient decision-making.

Visualisation: Defence assets are increasingly complex, and the ability to accurately model and simulate these assets is becoming essential for effective asset management. Digital twin technology creates a virtual model of a physical asset, which can be used to monitor and predict performance, simulate scenarios, and optimize maintenance activities. As the use of digital twin technology becomes more widespread in the defence industry, asset management systems must be able to integrate and manage this technology effectively.


There is a strong case therefore, that suggests that the current processes are becoming increasingly unaffordable and justifies the adoption of a more joined-up and streamlined management of defence asset processes.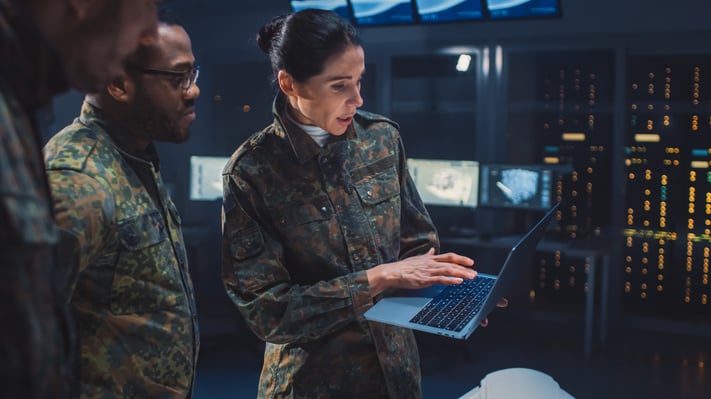 Asset management applications can improve the quality and efficiency of defence support processes by providing a centralised, integrated platform for managing and tracking assets across all services. By consolidating asset data from disparate sources, such as multiple service branches, different maintenance systems, and various legacy applications, asset management applications can provide a more complete and accurate picture of an organisation's asset portfolio.
This enhanced visibility and control over assets can help reduce redundancies, optimise asset utilisation, and minimize the risk of equipment downtime or failure. By utilising real-time data analytics, asset management applications can also help identify potential issues before they occur, allowing organisations to take proactive measures to prevent problems and reduce maintenance costs.
In addition, asset management applications can also provide a means for organisations to transition from analogue-based systems to digital systems, which offer higher-quality data and more efficient workflows. By capturing and storing data digitally, organisations can improve data quality, reduce data entry errors, and streamline data sharing across different departments and services. This can improve decision-making by providing decision-makers with timely, accurate, and comprehensive information, helping them to make more informed and effective decisions.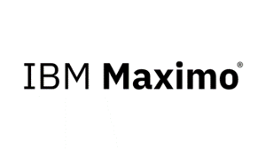 IBM Maximo Application Suite solution for the UK Defence industry's asset management challenges. It is a comprehensive, flexible, and scalable EAM system that provides real-time asset performance data and optimizes maintenance activities to increase uptime and reduce costs. IBM Maximo can help the defence industry manage the complexities of its assets by providing customized workflows, comprehensive asset management and tracking, and data management capabilities. It can also help with the workforce management challenge by providing mobile accessibility and allowing remote work. Additionally, IBM Maximo has robust security features that can help address the cybersecurity challenge by detecting and responding to threats quickly and effectively.
Finally, IBM Maximo's digital twin capability allows the defence industry to model and simulate assets for effective maintenance planning and decision-making. Overall, IBM Maximo EAM is a powerful solution that can help the UK Defence industry improve operational readiness, optimize maintenance activities, and increase asset performance while reducing costs.
Here are some of the advantages IBM Maximo EAM can offer in addressing current challenges in the Defence industry:
Real-time data for informed decision-making
Optimized maintenance activities for increased asset uptime and reduced costs
Customized workflows for complex asset management requirements
Comprehensive asset management and tracking capabilities
Data management and analysis for improved operational effectiveness
Robust security features for addressing cybersecurity challenges
Digital twin technology for effective maintenance planning and decision-making
Mobile accessibility for remote work and workforce management
Scalability for future growth and changing needs
Compliance with industry regulations and standards
By leveraging these benefits, the UK Defence industry can improve operational readiness, maintain critical assets, and ensure a competitive edge in the sector.
BPD have almost 30 years of experience in supplying, implementing and supporting complex cloud based and on-premise solutions and environments, across many different sectors. Many share the challenges currently experienced in the Defence sector and this is no doubt why BPD Zenith are being increasingly called on to address these challenges...
BPD Zenith are an IBM Maximo partner and Our deep industry knowledge has enabled us to develop Maximo Accelerators, Cloud Solutions and Custom Applications. With a dedicated Product Development Team, we work with our clients and end users to build specialised industry solutions.
BPD Zenith has been involved with Aerospace and Defence projects around the world for more than 10 years. These include large Aerospace and Defence organisations and contractors from Australia, the United States, and the United Kingdom. Due to the nature of this industry, BPD Zenith has had to meet the required criteria to enable us to visit contractor sites and collaborate compliantly, in order to provide professional services for their EAM (IBM Maximo) solution. Our understanding of business processes, coupled with our skill and deep technical expertise in the Maximo solution, means that BPD are a preferred vendor to support the Maximo systems for these contractors.

Our long-standing relationships have stood the test of time as we continue to support this critical element of security for Defence organisations around the world.
If you'd like to learn more about our experience in Aerospoace and Defence, IBM Maximo or any other related topic, Click here to get in touch, or to arrange a chat with one of our Defence experts - CLICK HERE - we'd love to hear from you!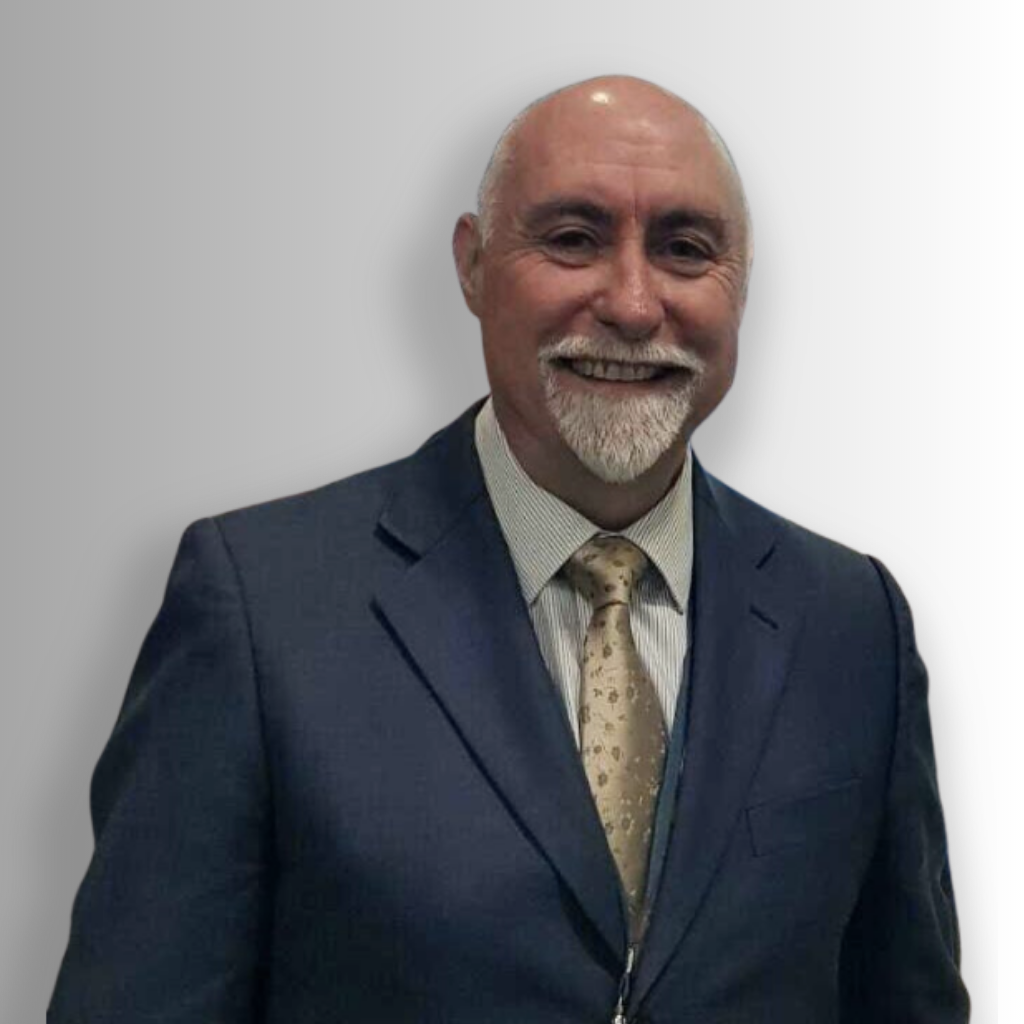 Clive Walker
Clive Walker is an experienced professional with a focus on the Aerospace & Defence and Auto Manufacturing industries. With over 20 years of experience, Clive strives to help industry and commerce maximise the performance of critical assets. He is an advocate for sustainable and environmentally responsible practices in asset management, and is driven with a passion for identifying inefficiencies and implementing digital solutions that improve performance and productivity