A Step Change in Asset Management Maturity in only 6 months.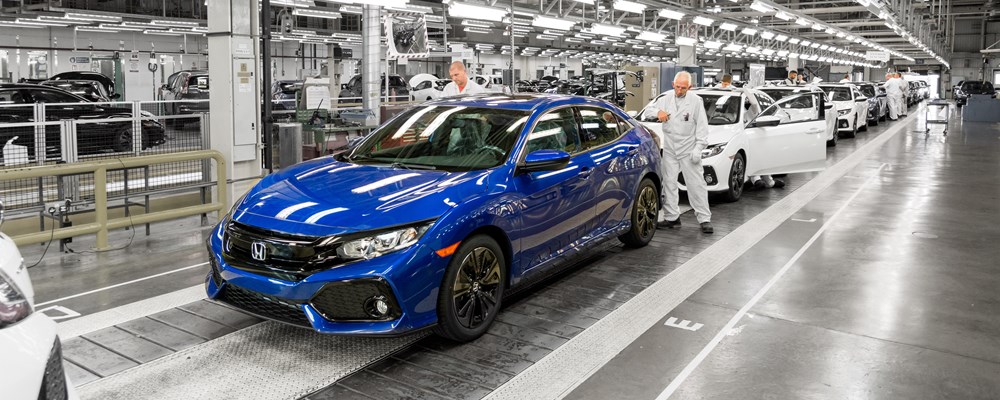 Honda of the UK Manufacturing Ltd is a fully integrated car manufacturing plant that currently produces over 150,000 units per year. They are the global production hub for the 10th generation Civic, with a new vehicle rolling off the line every 69 seconds. As Honda's European flagship factory, Swindon employs over 3,000 associates to build and export the Civic and Civic Type R to over 70 countries worldwide.
Challenges:
Prior to the project, Honda of the UK Manufacturing (HUM) were using a combination of databases, spreadsheets and paper-based systems to manage all equipment maintenance processes. An opportunity was identified by HUM to achieve a step change for HUM's Plant in Swindon through introduction of an end-to end enterprise asset management system.
Solution:
Following an analysis of software solutions and potential support partners, HUM worked closely with Platinum IBM Business Partner BPD Zenith to implement IBM Maximo® Enterprise Asset Management (Maximo 7.6.1). The implementation was based on BPD Zenith's Maximo Accelerator for Manufacturing Template - with a focus on Works and Inventory Management to suit their industry requirements.
Benefits:
Using IBM Maximo enabled HUM to implement an integrated system of record for assets within their manufacturing facility, a single source of truth
An opportunity to enhance and standardize business and maintenance processes, increasing efficiency and operational optimization
Implementation of mobile working across the plant with associated efficiency and data quality improvements
Discover more of the best Maximo stories in the industry:
Sign up to our free newsletter to explore emerging technologies, industry events and Maximo best practice.